(SEO This Week) - Google consistently tinkers with its Google Maps platform to get users more and more used to using the service for everyday life. From their perspective, the more you use it now, the more you'll use it later when they figure out a better way to monetize it.
One thing they are doing is showing service areas on Google Business Profile listings to users, probably with the goal to help users determine proximity to their search location.
It's not clear how long Google has been showing this in the map results, but it does raise the question.
If a business owner fills out the Areas served section in the GBP info, will it help that map rank in all the relevant areas? Something that would come in very handy since Google has tightened its proximity standards for maps rankings in general.
A cursory look at a map listing leveraging the Areas Served section indicated that it might and it might not.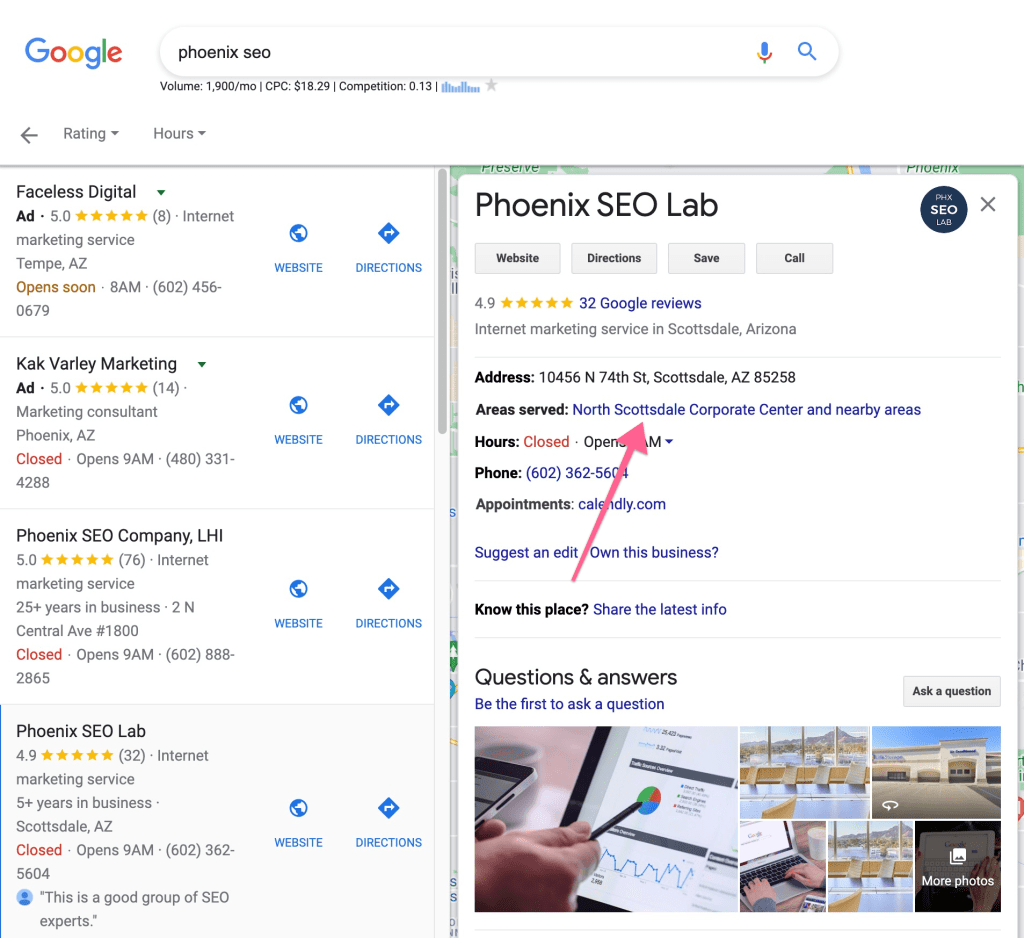 Here you can see that the location is showing up for this particular area, its #4 which isn't optimal, but at least it is in the results.
However, in the more broad area, the business isn't located in the map listings at all until the maps zoom feature was used, only then did it show.
So, should you add service areas to your maps?
It's best practice for you to fill out all the relevant information that you can, even the service area section. While it's impossible at this point to do any real correlation on if it helps rank a map or not, having it might give you an opportunity to capture a customer savvy enough to use maps and research nearby businesses. And, when combined with other map SEO strategies, having the section filled out could work in your favor.
But, as has been standard, the name of the business used in maps is still the #1 ranking factor and seems to trump all else.